A Sunrise Media Group was established in 2011. 
All affirmations and cards designs are created by Alan J. Bontya and his staff of creative artists and writers.  If you have any suggestions or would like a special affirmation written for you, you can contact Alan at the company email at ASunriseMG@Hotmail.com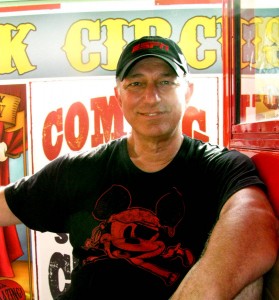 The purpose of this site and these cards are to bring to you a strong positive message of LOVE. There is a lot of negativity all around us every day and we wanted to create a site for everyone to spend some time away from the pressures of the day. Enjoy some time here, read our articles and archives of affirmations. Listen to the relaxing mood music. We want you to bookmark this web site on your computer or smart phone and come back for your FREE daily affirmation.
Let our affirmations be the self-help that you have been looking for to change your mind-set from pessimistic to optimistic. Affirmations will work, just give them time and continue with our cards till you reach your goals. Repetition is best, so take our cards with you where ever you go, and repeat the words aloud with strong powerful energy.
I hope that you will find this web site comforting and peaceful. We are not trying to push a hard sale of our products to you. We do plan to add several products in the near future and also have many weekly SPECIALS that will interest you. Tell your friends that you have found a site with a message of joy and happiness, a site of peace and love, a site to return to everyday to renew your soul with our free daily affirmations. We want to make friends and help as many
people as we can. Please pass on our site to your friends by email, facebook, and any other social networks. www.ASunriseMediaGroup.com